My summer adventure was the Camino – walking 140 kms from Oia to Santiago de Compostela in Spain, following in the track of countless pilgrims, spiritual searchers, adventure seekers and tourists. Like many who have experienced the Camino before me I learned a lot about myself and about life.


The transfer by mini bus from Santiago Airport to Oia took nearly 2 ½ hours. It was strange to think that I would be coming back, not by mini bus but by the power of my own two feet. It was then that I realised something:
All of my hiking and walking in the past had been pretty much either in loops (up and down a mountain) or within a city from A to B. I had never undertaken a multi-day walk passing through different villages to get to a destination.
I realised then the power of taking little steps – lots of little steps can cover great distances.
Over the course of the next week I had quite a few "ah ha" moments which are directly relevant to my own journey through life.
·      There is power in taking little steps. If you know where you want to go then start going in that direction. You'll end up there much faster than you would expect.
·      Each step takes you from where you were to closer to where you want to be.
·      The journey itself is a lot of fun – its not just about the destination its about the journey. The Cathedral at Santiago is great to see, however equally wonderful experiences were the small villages, the smell of meadow flowers, drinking coffee in small cafes, meeting fellow walkers, the endorphin rush of an uphill climb, the camaraderie…. If you focus entirely on your destination you may miss out on the joy of the journey.
·      When you have wonderful companions on your journey its even more fun. These people will support you and you will support them – they will there to celebrate the journey with you.
·      It is also important to take time out and be with your own thoughts and footsteps. Be mindful of your own journey – this is your unique experience.
·      If you're going somewhere new then do the research and/or have a guide – someone who has already been where you want to go – you still have to do the walking yourself – but at least you know you're going in the right direction.
·      If you get totally lost it pays to ask for advice or help (or even take a taxi)!
·      Once you get to your destination you'll want more.
Unfortunately due to an injury I only completed a small part of the last 140 kms. That has not dampened my spirit or my enthusiasm for the Camino. So next year I am planning to do more - this time maybe starting in St Jean Pied de Port with only a backpack and no accommodation reservations – I am excited by the prospect and curious about what I will learn.
My thanks to our wonderful guide Francisco and Yoga teacher Dearbhla as well as to Follow the Camino and Yogatraveller, and of course to the intrepid band of "Yogis on the Camino" who made this a beautiful experience, with their friendship, joy and enthusiasm.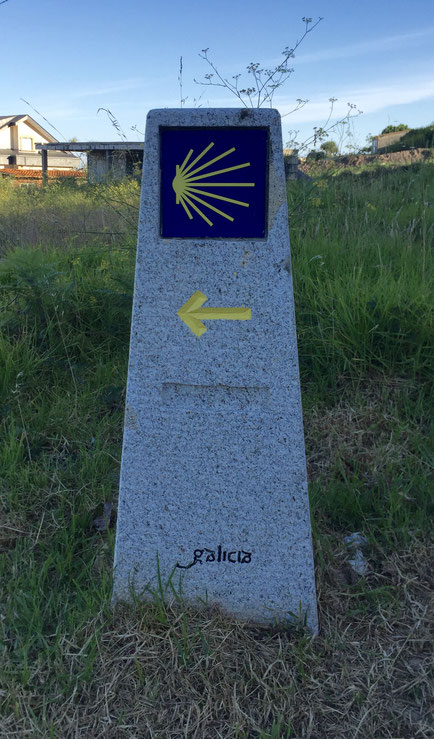 Enjoy your journey
…..Chrys
PS if you'd like to talk to me about where you want to go in your life journey please contact me at mailto:info@chrysjerrettcc.com